Nigeria's music industry has birthed numerous talents, including Tems.
Her remarkable journey from a local sensation to an international star has reached a new zenith with her inclusion in the coveted 2023 Times 100 Next List.
This list celebrates the accomplishments of 100 young individuals worldwide who are shaping the future across various domains, from health to climate, business to sports, and of course, the arts.
Tems, often heralded as an R&B sensation, has been winning hearts not only in Nigeria but also across the globe.
Her music transcends borders and has earned her recognition from some of the biggest artists on the planet.
Joining the ranks of the 2023 Times 100 Next List, Tems stands shoulder to shoulder with esteemed figures like American music producer Metro Booming and the breakout rap sensation of 2023, Ice Spice. This prestigious list also features luminaries like Kali Uchis, Hailey Bieber, and Peso Pluma, who are making significant strides in their respective fields.
Tems' journey to international stardom was catapulted by her brilliant contribution to Wizkid's mega-hit 'Essence.'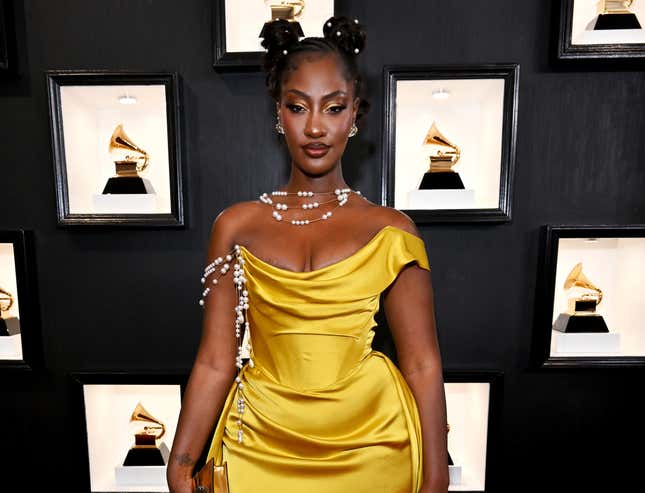 Her impact on the music industry was further solidified when she became the first Nigerian female singer to clinch a Grammy Award in 2023, winning the coveted Best Melodic Rap Performance for her contributions to Future's 'Wait For U.'
Tems made history by becoming the first Nigerian artist to debut at the pinnacle of the Billboard Hot 100 chart. Her accolades include three BET awards and even an Oscar nomination for her songwriting on Rihanna's 'Lift Me UP.'
As part of Tems' appearance on the Times 100 Next List, Grammy winner and Oscar nominee Mary J Blige penned a heartfelt profile. Mary J Blige described Tems as a unique and original artist whose voice evokes the same emotion and conviction as the legendary Nina Simone.
Mary J Blige's words resonated: "Tems is in a class all by herself because no other artist sounds like her. That voice is so unique and original, so much so that it reminds me of the first time I heard Nina Simone. They both sing with emotion and conviction, making you feel every word they sing."
Tems' inclusion in this prestigious list not only acknowledges her immense talent but also highlights her character. Her journey from local acclaim to global stardom has been marked by humility and authenticity, qualities that promise a lasting impact in the music industry.
In the words of Mary J Blige, "I know she will make it far because she's a talented writer, singer, and producer—my only hope for her is that she becomes one of the biggest artists of her time." Tems is not just a musician; she's a beautiful human being inside and out, poised to leave an indelible mark on the world.
As Tems continues to soar, we eagerly anticipate the new milestones and musical masterpieces she will bring to the world.
Her inclusion in the 2023 Times 100 Next List solidifies her status as a global icon and a beacon of inspiration for aspiring artists everywhere.