Well sought after content creator and singer Diana Marua who is Kenyan singer's wife Bahati delighted her followers over the weekend by sharing heartwarming photos from her son Majesty's 4th birthday celebration party.
The birthday extravaganza featured a captivating photoshoot session and the Bahati's  did not disappoint when it came to their wardrobe choices for the special occasion. The family patriarch, Bahati, and his two sons Morgan and Majesty picked matching black tuxedos. On the other hand, Diana and her daughter Heaven looked equally stunning in black dresses.
One particular photo shared by Diana on Sunday caught the attention of her followers and netizens alike. The image featured Diana alongside her eldest son Morgan, capturing a heartfelt moment between mother and son.
In her caption, Diana expressed her pride in Morgan, the child who first bestowed upon her the title of 'mummy.'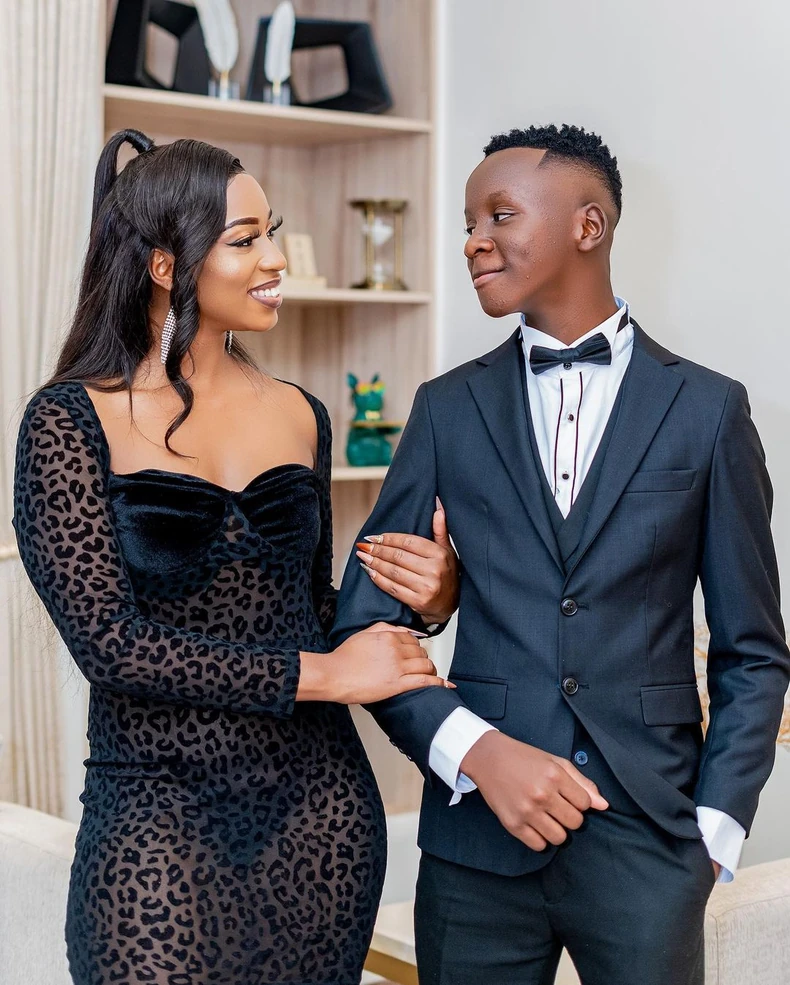 "The one who called me MUMMY first. My baaaabbyyy Morgan Bahati is all grown. Mummy & Son Goals. Love you Morgan," she wrote.
Amidst the flood of positive comments and well-wishes, a different narrative emerged as some individuals took  to issue with Diana's choice of fashion for the event.
Critics argued that Diana's black dress was inappropriate for a family photoshoot.
One user argued that Diana's dress could potentially put her son Morgan in an awkward position, especially considering the tendency for online trolls who tend to target individuals over trivial matters.
They expressed concern that the photo might expose Morgan to ridicule from amongst his peers.
_escob3r Advise…… No hard feelings but truth be told you are are great mother but the dress code should change…… But kudos to your progress and keep being the good mother you
evesheryk this is wrong…it is good for u bt embarrassing the boy to his peers.He cnt be proud to show such a pic to his peers coz her moms panty is visible.I am ua big fan n happy for ua wins bt hii sitakimya