Nameless' wife Wahu Kagwi has broken silence after being trolled online for gaining weight excessively after delivering her third child.
In a lengthy post on her Instagram account, the mother of three said that adding weight excessively during pregnancy has been a usual thing to her. Her last pregnancy saw her add 22.5kgs.
"So yesterday I posted a picture of myself during the 1st joint committee meeting under the Talanta Hela initiative, saying how excited I was about where we're going….but, what took precedence on that is the amount of weight that I've gained. Sure I, have added a lot of weight…22.5kgs to be exact 😄 actually, for those who know me, I always add weight when pg. with Tumiso I added 27kgs," she wrote.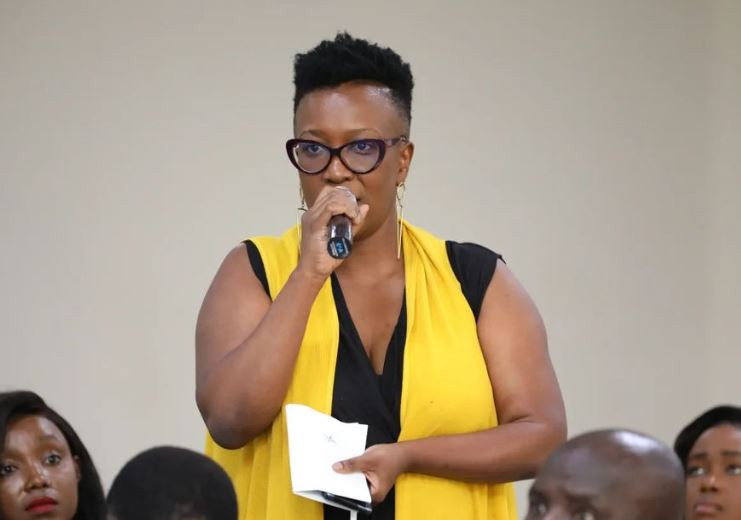 The Sweet Love hitmaker further said that most of the people who body shamed her were women but there number of positive comments overshadowed the negative ones. According to her, the naysayers eventually ended up pulling down their comments.
"There were quite a number of distasteful comments. unfortunately, many of these were by women. these were overtaken by overwhelming number of +ve comments, again, majority being by women. a classic case of good outweighs the bad…so much so that majority of the "shamers" ended up pulling down their comments.
Clearly, more and more of us are leaning towards positive vibes on social media, and I thank you for this," Wahu said and went on to encourage those who have experienced body shaming..
"Secondly, to anyone whose ever been body shamed, remember, what the shamers say is not a reflection of you … it's really a reflection of the quality of person they are. wewe uko tu sawa…so don't take it their negativity to heart," she added.
She however noted that she was not addressing the issue because she was upset. According to her such external things do not get into her.
"I'm sharing this for us to take note that there is hope for a more positive living environment and also to encourage anyone who's been a victim of any kind of hate otherwise laleni fiti," Wahu concluded.