Tanzanian socialite and Influencer Hamissa Mobetto has opened up on the controversies surrounding the paternity of her 6-year old son Dylan.
There have been rumours that Nandy's husband and rapper Bill Nas is the real father of Dylan. Diamond who has been for a long time believed to be Dylan's father also publicly expressed doubts about that. He also failed to wish Dylan a happy birthday just a couple of days ago as well as last year.
During a press conference recently, Hamisa was asked to to confirm who was her son's real father.
"First of all, I would not like to speak about my son. My son is currently 6 years old and he is growing, he will see these things. I don't think for a child that is good for his mental health or anything, I also don't I have any other thing to explain, time to explain myself is already gone. I am very good, I am very okay, I am a person he lives by God's plans so anything that anyone will do or happen at this time can't affect me in any manner because the lives we are living have already been planned," she responded to the question.
Responding to netizens' allegations that Bill Nas, could be the father of her child, Hamisa calmly clarified her stance. She mentioned that she has already discussed the matter with Bill Nas and believes that no further explanation is necessary.
She expressed confidence that those around her know the truth and that attempting to convince others who have their own opinions might not be productive.
"Hakuna chochote kinachoniingia kwa sababu sidhani kama kinachoeleweka kinahitaji maelezo. Nilishaongea na naamini Nenga pia alishaongea kwa wakati wake," she said.
The model Hamisa made it clear that she doesn't feel compelled to meet with Nandy or anyone else to discuss such matters further.
Mobetto emphasised that she holds her truth and that it might be difficult to convince those who have already formed their conclusion
.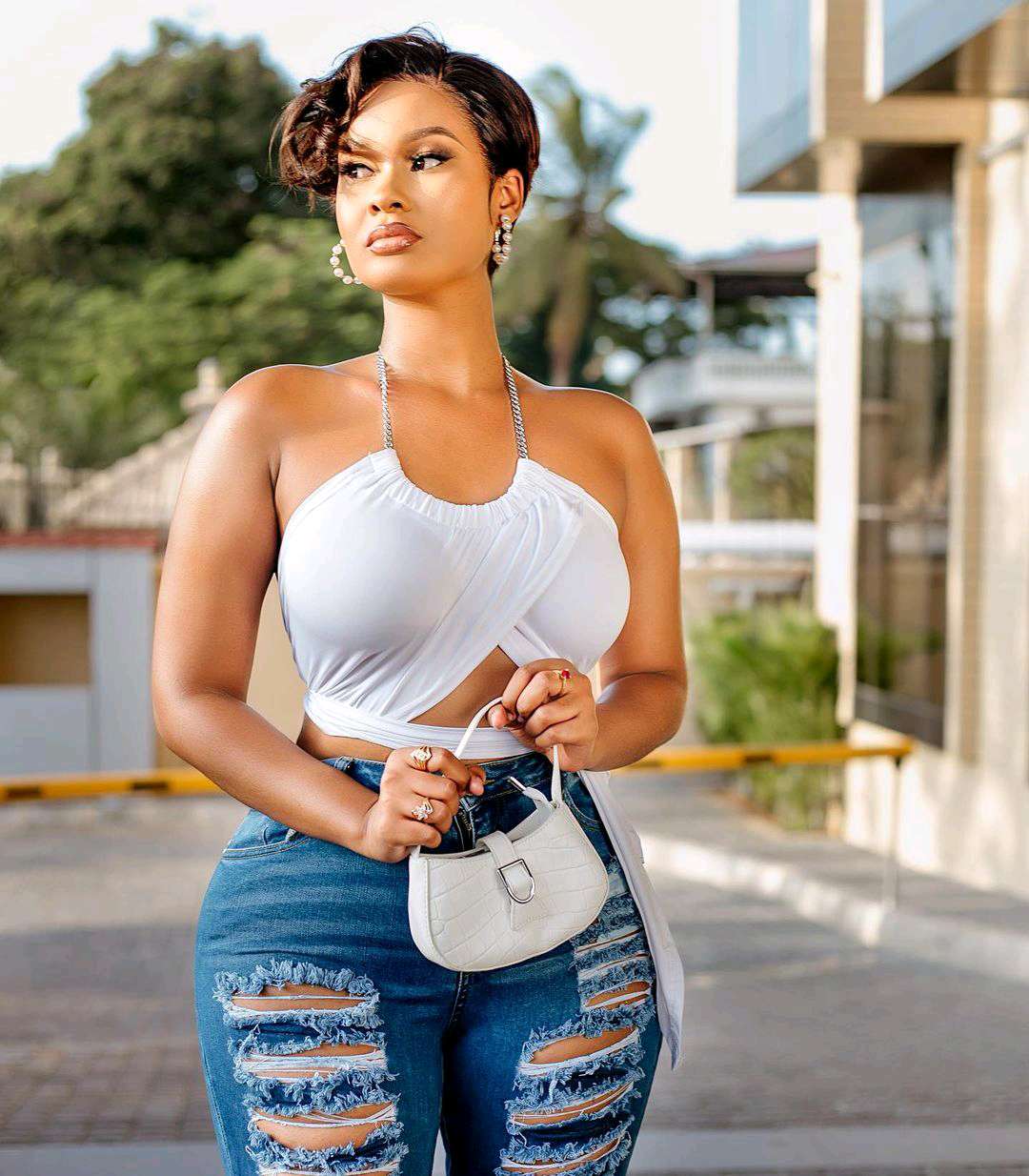 At the same time delved further into her current boyfriend's background, Hamisa revealed that he is a businessman with companies in France, China, and several other African countries.
"Siwezi nikasema vitu kama pahali tulimeet naye. sidhani kama ni sehemu sahihi laini ni mtu mwema sana. Mimi sikuangi comfortable kupost mpenzi wangu kwenye social media lakini huyu bwana huba lilinizidia. Ni mfanyi biashara, ana kampuni zake baadhi nchini France, China, na some other countries in Africa," she said
View this post on Instagram